5 ways to increase Internet speed in Windows 10
Window 10 is the best operating system at present. It was launched by Microsoft and this is probably the best operating system, which ever launched. But people are suffering from low internet speed on Windows 10 also. If you are also one of them, this article is going to be very helpful for you because, in this article, we are going to give you some tips about how to increase Internet speed in Windows 10. By applying these solutions and tips on your computer, you will certainly get better your internet speed.
Pause Updates in Windows 10:
When you initially install Windows 10, it is following the pattern of Automatic Windows Update, which means when new updates are available the computer will automatically install all available updates by using available internet, without the permission of the user. It is a very major reason for slowing down your internet connection because approximately 50% of your internet speed share goes into the updates and you will get only 50% of the bandwidth. So, to solve this issue, you just have to do a simple thing, Pause Windows 10 Updates. You can do it simply by going into the "Settings" and then into "Update and Security". After that click the "Windows update" button and then click on the "Advanced Options" and then click the "Pause update" button. That's it, all your update will pause and don't get started without your permission.

Set your internet connection as Metered Connection:
It is simply the best way of increasing your internet speed in Windows 10. This a very useful feature through which you can limit your internet connection speed according to your desire. You can allow the apps on which you want to use data. It is simply best for those people who have limited internet data connection. When you turn on this feature, the automatic update download option will automatically pause and don't download any background updates until you are on Metered Connection. The windows will start its updates when you will on your regular connection. So, by using this feature, you can use all your data in your working and you will get the whole bandwidth of your connection in your professional working. Using this feature is easy, just go into the "Settings" and then into the "Network and Internet" tab. Here you will select your internet connection and then set it as Metered Connection.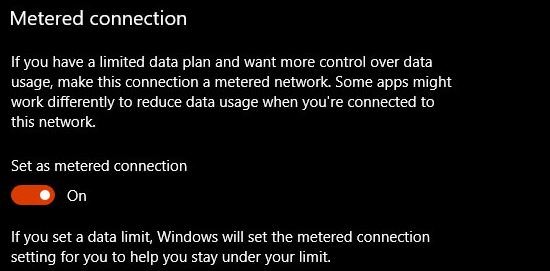 Turning off Background Apps:
Windows 10 has many background apps that run in the background of your Windows 10. These Background apps are another big reason for slowing down your connection because these background apps use a big share of internet connection bandwidth for their working. So, if you want to get maximum speed from your internet connection, you have to turn off these background apps. Windows 10 Store app is the best example of these background apps. Don't worry, stopping theses background apps is easy, just go into the "Settings" of your system and then into "privacy" and then into "Background Apps". Here you will turn off the tab "Let apps run in the background".

Disable Windows Update Services:
If you are using a limited mobile network, which has a limited data amount, you can use this option, otherwise, this option is not recommended. Because if you want full features of the Windows 10, you have to keep it up to date and upgrade. Disabling Windows Update Services will certainly increase your internet speed and you can use all the bandwidth in your working without any interruption. But don't forget to turn off this option when you are on regular connection, so you can get all new updates.
Using this option is also a simple, Open search box in your Windows 10 and then search "Services". Open "Services" and look for "Windows Update" and open it. You will find the option of "Disabled" in the newly open dialogue box. Turn on the feature and all your update services will stop.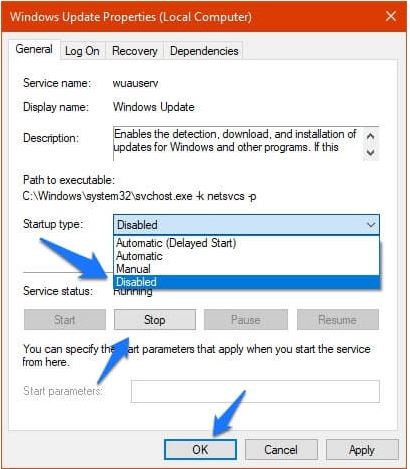 Delete all Temporary Files or Prefetch Files:
Temporary or prefetch files are those files that are stored by the computer for different software you use on your computer. These files help the software to load faster. So, simply you can say that temporary files are those files that are different software stores in your system. These files are also known as "Junk Files". Deleting these Temporary or Prefetch files can help increase your internet connection speed. To deletes, these files, follow a simple pattern. Hold Win+R from your computer. It will open a search box. Type "cmd" in the box and press Enter. After this, a new box will open, type %TEMP% in this box and then press Enter again. It will open the Temp folder. Now delete all the Temporary files present in this folder. It will surely increase your internet speed. After deleting these temporary files, do the same procedure with the Prefetch files, and also delete these files. After deleting both these files restart your computer and enjoy your increased speed.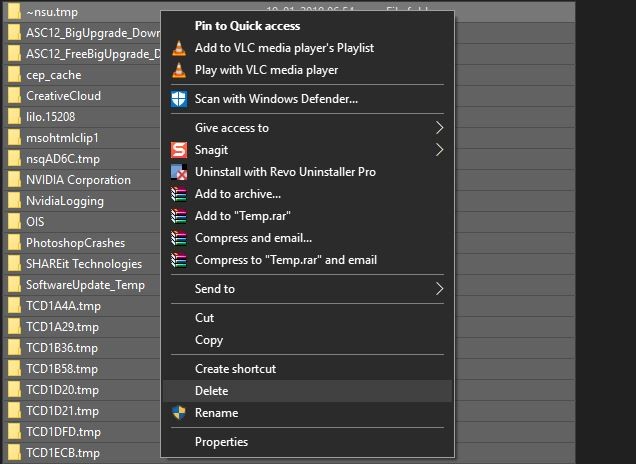 Thanks for reading the article.