Top 5 best webcams for online call meeting during quarantine
Webcams gain more important nowadays due to COVID-19 Lockdown. It is now more important for online meetings. We are presenting you with the top 5 webcams to use for online meetings. You can choose the best webcam for online meetings among these webcams.
1. Logitech C270:
Logitech C270 is the best webcams for online meetings. Logitech C270 is a fantastic webcam in a very less amount of money. It has the best audio and video quality you have ever seen. Online meetings are much easier by using this high-resolution webcam. You can also connect with your friends and family by using this fascinating webcam. You can use it for a longer time because it is durable and has a long life.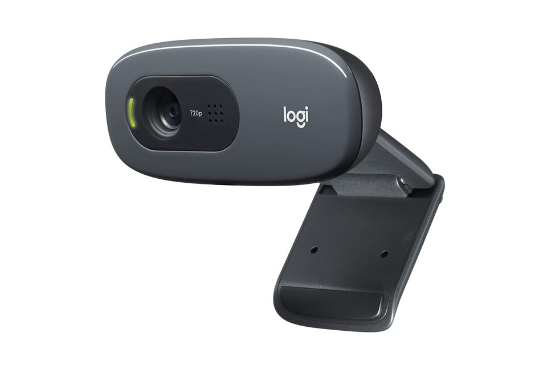 § Important Features:
Logitech C270 has a very high-resolution camera which 720p.
It comes with the HD video feature.
It has a very fine microphone which captures the voice perfectly.
It is very cheap and durable.
It comes with plug and play features.
It is the best-designed webcam for online meeting.
It is automatically detected by messaging and chat apps and does not need any kind of certificates and permissions.
It is best for video conferencing.
2. Microsoft LifeCam Studio:
Microsoft LifeCam Studio is a gift for the online meeting organizers by the Microsoft organization. It is a very attractive, specially designed webcam for online meetings and teaching. It has some very fantastic and unique features, which make it very favorable for presentations given online. It features a very high-resolution video calling and a fabulous microphone which delivers crystal clear voice. It provides a fantastic wide-field view, which makes it special for teaching classes that have a large number of students. In addition to the usage of online meetings, it can be also used for corporate businesses.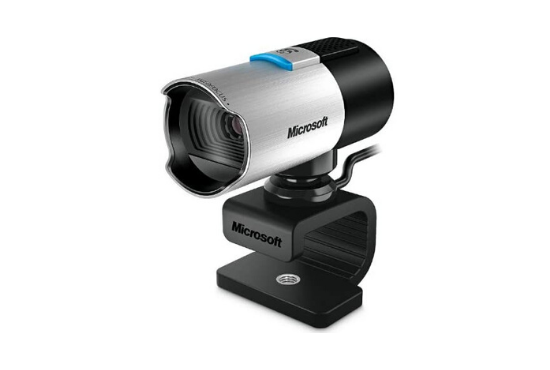 § Important Features:
Microsoft LifeCam Studio has 1080p and 720p resolutions, which makes it a high-resolution webcam.
It has a unique auto color correction feature which makes it easy to use.
It has 360-degree rotating capability, which provides a real wide-field view.
It has a perfect wideband mic for better sound.
It has a very sleek and beautiful design.
Specially designed for large gatherings.
3. Razer Kiyo:
Razer Kiyo has a very complex and unique design, but still it is the best webcam to use for online meetings. It has unique features that make it best for streaming. Razer Kiyo is very much popular nowadays because of its premium webcam nature. It has a brilliant image quality with a very easy setting. You need just plugin and it will play automatically. It is auto-detected by different applications such as Skype and zoom etc. It is also favorable for game streamers and vloggers. You can also choose it for video conferencing and meeting purposes.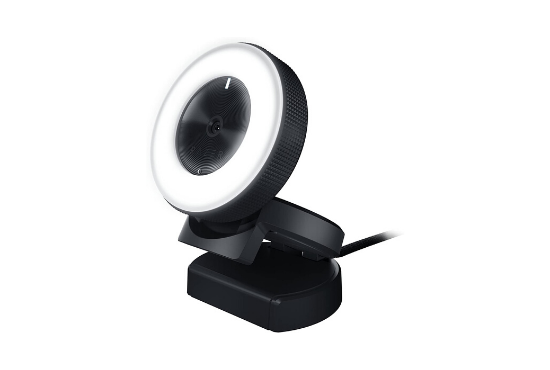 § Important Features:
It has a 1080p high-resolution camera, which makes high-quality videos.
It is very convenient to use because of its simple control nature.
It has its ring light for lightening.
It is compatible with most of the OBS and X split systems.
4. Mevo:
Mevo is the best webcam for online meetings among all other webcams due to its high resolution. It will work like a companion for online meeting organizers plus it allows us to capture footage and videos from different angles. In addition to online meetings, Mevo can also be used for recording short interviews.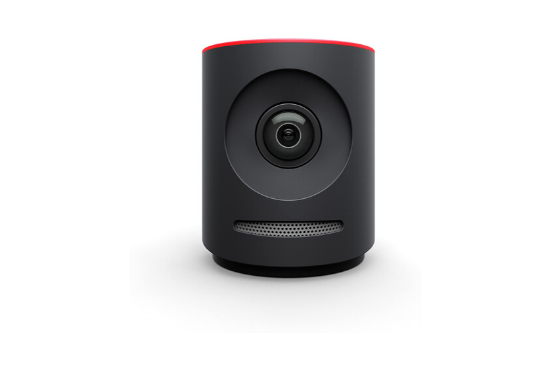 § Important Features:
Mevo contains a very high-resolution camera, which is 2160p.
It is enabled for the 4K recording system, so be prepared for the best video experience.
It can also be connected with mobile devices, which makes it highly portable.
You can also use the option of live video and audio editing in it.
It has Bluetooth 4.1 features also, which makes it portable and compatible with a variety of devices.
Some people say it is very expensive, but according to its features, its price is very reasonable.
5. Creative Labs Senz3D:
Creative Labs Senz3D is the best webcam of the new era. It has some unique and promising features such as high tech 3D scanner and facial tracking. All these features make it the best webcam for online meetings. It has a very beautiful and elegant design with an attractive look. It has a multidirectional wide view with AR functionality. Facial recognition makes it the best webcam for online video meetings.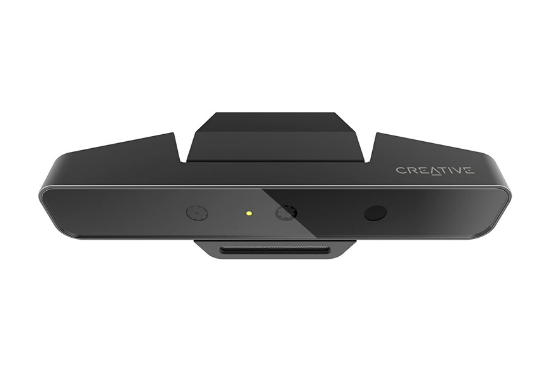 § Important Features:
Creative Labs Senz3D has a high-resolution camera having 1080p.
Background Removal is another unique feature of this fantastic webcam.
It has built-in Windows Cortana and hello compatibility, which makes it very easy to use.
It is enabled for facial tracking features.
It has a high tech 3D scanner, which makes it unique among other webcams.
All these five webcams are best for online meetings. You can choose one amongst these fives according to your need and likeness.