Coronavirus, what is it? How to protect yourself and others from coronavirus (COVID-19)
What is coronavirus and COVID-19?
At the end of the year 2019, a new disease outbreak was begun in China. It was a severe acute respiratory syndrome coronavirus 2. Coronavirus also abbreviated as SARS-CoV-2. As this disease was started in 2019, the WHO (World Health Organization) called it as COVID-19 (Coronavirus disease 2019).
Coronavirus is a type of virus that can cause severe respiratory arrest, cardiac failure, fever, and flu. In more severe cases, it can cause the death of the patient. The patients who are above the age of 50 years and have renal impairments or cardiac disease history are more susceptible to coronavirus (COVID-19). In March 2020, WHO declared COVID-19 as a Pandemic. According to research, this coronavirus was transmitted to humans from a pig. Coronavirus affected almost all departments of life and a strict lockdown is applied in almost all the countries of the world.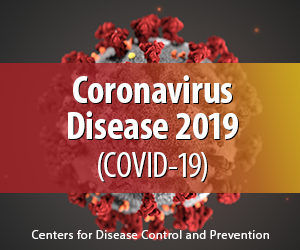 Symptoms of COVID-19
The symptoms of COVID-19 vary from severe to mild but in many cases, peoples have no symptoms at all. In general, the following are some significant symptoms of COVID-19 disease,
Shortness of Breath
Muscle Aches
Chills
Sore throat
Headache
Chest Pain
Loss of taste or smell
This list of symptoms is not final at all. The symptoms can be varied according to the environment and living conditions of the people of a specific country. Health officials are agreed that the symptoms may appear 2-14 days after exposure. Some peoples have absolutely no symptoms at all but they are infected from COVID-19. In these situations, coronavirus testing is the best method for approving the infection of Coronavirus in patients.
How does COVID-19 spread?
It is the most frequently asked question nowadays that how does coronavirus spread? Well, researches and data have shown that coronavirus spreads from an infected person to a healthy person which are close in contact (Usually 6 feet or 2 meters). If a person affected by the coronavirus, it can be spread by the respiratory droplets from the mouth and nose of that person when he/she coughs, sneezes, or talks. WHO is still working on the chances of by air transformation of coronavirus.
How to protect yourself and others from coronavirus (COVID-19)?
Since form, the end of the 2019 outbreak in Wuhan, China, this coronavirus has spread very rapidly. According to WHO (World Health Organizations approximately 18.5 million cases are reported up till now throughout the world with approximately 0.6 million deaths. The main concern of the people nowadays that how can they protect themselves and others from this deadly COVID-19 disease. In this short piece of article, we are going to tell you how to protect yourself and others from coronavirus (COVID-19). Before starting, it is very important to mention that no vaccine is available up until now to fight this deadly disease. So, the only way to prevent this disease is the precautions and following SOP's (Standard Operation Procedure) given by WHO (World Health Organization).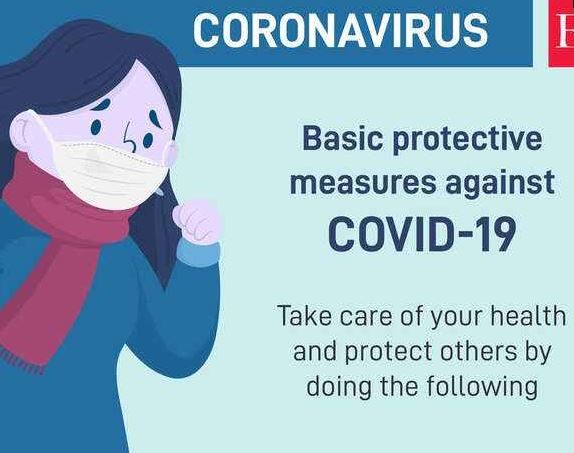 Knowing the symptoms and signs
Knowing the symptoms and signs is the first step of fighting and prevention from COVID-19. For your ease, we have discussed the signs and symptoms earlier. But there is a problem, the symptoms of the new coronavirus disease are often similar to other respiratory virus infections. So what to do in this case? Well, if you feeling these symptoms and you have a travel history or you have met a person who was infected in your opinion, immediately contact your doctor and tell him all your symptoms. Go for a COVID-19 test after consultation with your doctor. Your immediate consultation with the doctor can save your life as well as the others.
Keep everything clean
As you know that there is no vaccine and treatment available for coronavirus, preventive measures are your first line of defense. Good hygiene can save the life of you and your loved ones or other peoples. For keeping everything clean and maintaining good hygiene, follow the following SOP's recommended by the WHO.
Wash your hands with a good quality soap for at least 20 seconds after and before doing any activity especially after going to the bathroom, before having a meal and particularly after blowing your nose. An alcohol-based hand sanitizer is the best option for cleaning your hands. Always wash your hands after one hour and after coughing or sneezing. You can make your sanitizer at home. Just take some amount of alcohol-based liquid and put the gel of Aloe vera in it. Your sanitizer is ready.
According to the researches, the coronavirus enters the body through the nose, eyes, and mouth. So, avoid touching your eyes, nose, and mouth with unwashed hands.
You should follow the principle of stay home stay safe particularly when you are sick.
Cover your cough and sneeze with tissues and elbows if tissues are not available.
Clean and sanitize the objects in your possession because the virus can transmit into your body through these objects.
Cover your mouth and nose with a face mask while going out or when you are sick. If you are alone, don't wear a face mask.
Avoid Gathering and social activities
Avoid almost all kinds of social and gathering activities such as marriages, parties, or rallies. This will surely decrease the chances of the spread of coronavirus or COVID-19 disease. Stay at your home as long as possible and keep a necessary distance from everybody particularly from sick peoples.
Restrict traveling Activities
Restricting traveling activity is the most important way of protecting yourself and others from COVID-19. Stay home, stay safe. Travelling can help increase the spread of COVID-19. If you have to go outside the home for a very important cause, don't touch anything and use a facemask. Sanitize your hands, clothes, and shoes after coming in the home and discard the facemask and shoe covers in a proper way. Keep one thing in your mind, the virus cannot enter your home without your permission or until you go out to take it in your home.
Stay home, stay safe. Thank you very much.